Alappuzha Houseboat Day Cruise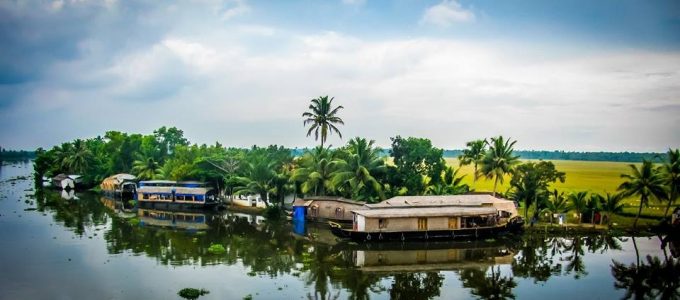 For alleppey houseboat day cruise online booking click here
Alleppey Houseboat Day Cruise : Houseboat day cruise will be memorable with mind-blowing vista of superb nature beauty and with astonishing panorama of marvelous beauty of  backwaters.  So come and explore Alleppey houseboat day cruise.

Route: ALLEPPEY – ALLEPPEY or  KUMARAKOM – KUMARAKOM
Alleppey Houseboat Day Cruise Concept:

The alleppey boathouse redefines with shining wooden floors and luxurious amenities. Experience the simple joys of life amidst the delicate embrace of mist, enhanced by the pleasant harmony of singing birds. Green stretches of paddy fields with long rows of swaying coconut palm trees, as time seems to stand still while drifting along. Discover Alleppey, one of the foremost backwater destinations in the world, through the exciting houseboat cruise. For those who visit Kerala for short days, for those who want to rush to the next destination and for those who do not have enough budget to pay for an overnight stay, Day cruise concept has been evolved as a value added service , proved time saving & economical.
Normal day cruises lasts for 5 hours with lunch and tea , served in the boat.Honeymooners, Family members , Students Group, Corporate , all can avail the day trips.
Alleppey Houseboat day cruise is cheering from Kerala and having voyage to this limited portion of land from its length to its broadness, I remain by the claim of Kerala Tourism that this perfect south Indian state is 'God's own Country'. Presently, that is a significant expression to make, would it say it isn't? Companions, travel fans and cynics, just in case that you might want to scrutinize this claim,then I request that you intersect life in the backwaters for no less than a day. Once there, you will know why this slogan is ideal for the place that is known for bounty.
In the event that you are asking why I specify the backwaters particularly, enable me to clarify. I have seen the green slopes of Munnar, experienced peace in Thekkady's backwoods, strolled through the little paths of Fort Kochi however it is the amazing backwaters that had engaged me the most. Indeed, that is my own decision simply like a large number of travelers who come just to see this one of a kind landscape of crisscrossed land and water. No ifs ands or buts, in the midst of everything that is impressive, it is the houseboat at alleppey forgather that I would suggest. Looking at the apparently perpetual Lake Vembanad from the deck of my Alleppey houseboat, houseboat occasion is a day of extravagance and complete protection.
My vacation exhilaration began with the primary sight of the conventional Alleppey houseboat day cruise. A basic yet brilliantly outfitted one bedroom home on water.
Before beginning I met my companions for the excursion – the team. Normally the team of these Alappuzha houseboats has a captain, a cook and an assistant. Mine was no special case, aside from the way that my captain was greatly sweet man in his middle age, my cook served the best Karimeen I have ever had for lunch and the assistant was all around yet completely not intrusive.
It was throughout my discussion with the captain that he had clarified in detail how the customary kettuvallom had been reestablished precisely and enthusiastically for use as an advanced houseboat. One striking thing about the houseboats is that no nails are utilized as a part of the development. The weathered timber is bound together using solid coir ropes. The upper structure is manufactured utilizing palm leaves and bamboo. Once in three years, the whole upper structure is modified.
Alleppey houseboat day cruise for the day took off sharp at 12.30 pm. As accumulation as a carnivore, I sat calmly on the semi-secured deck viewing the kettuvallom wandering through the waterways. Amazing how much you can relish an entire day of doing nothing. You should simply to sit on the padded seat and glance around. Sunglass, a cap, a book of your favorite and your day will be made.
I consumed the peaceful magnificence of the Kerala backwaters limited by green on two sides. I tuned in to the peeping of the birds, touched the dark blue of the Vembanad Lake and waved at the eager children from the waterside villages. For lunch, I had a delightful and enormous karimeen browned with an assortment of vegetable side dishes and rice. Give me a chance to admit that I needed to have a rest after all that hunger.
Perusing my book and frequently looking at the emerald green of the Kerala backwaters, I didn't understand when the day cruised by. By government arranges all the Alleppey houseboats need to field at the shore by 5:30 pm most recent. My heart sank a little with that last turn Captain took for the day. The shades of the setting sun expedited the grins once more. A bottle of wine and another very much cooked feast was the feature of the night. I cuddled in my comfortable quaint little inn of karimeen during the evening. What would i be able to state? I do love fish.
Kindly understand that Day cruise concept is not a public transport system in alleppey boathouse. Enjoyment and privacy of the booking party or group is guaranteed and no strangers or third party other than the booking group members will be permitted to board the boat.
Usual check-in time for a day cruise will be around 11 noon and the culmination around 5 pm.
Here is the Houseboat Cruise Routes of Alleppey.
Book Day Cruise Houseboat Alleppey
For Kumarakom houseboat day cruise please contact us