Top 10 Tourist places in Kerala with pictures[2020]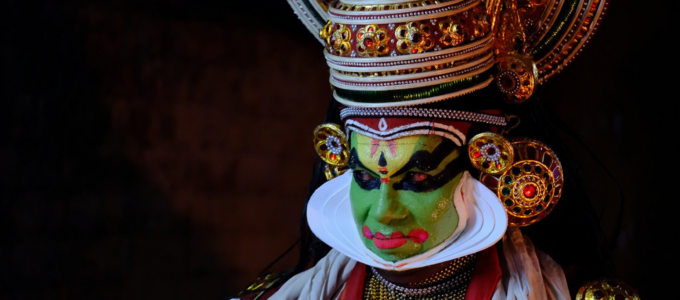 You should not miss this top 10 tourist places in Kerala if you have a plan to visit Gods own Country. Kerala is always in the list of most attractive tourist place in India. Here is the updated list of Top 10 Best Tourist Places in Kerala with Pictures. Before jumping into the list of the places, let's have a look into general information about Kerala.
Kerala, a small state in south India lies over the Southwestern Malabar Coasts between the Lakshadweep Sea and the Western Ghats. It occupies over 600km of the Arabian Sea's shoreline and thus called "Queen of Arabian Sea".
Along the coastal sides, with coconut palm groves and the western ghats covered with rainforests and monsoon forests, and with all its naturistic beauty, Kerala is referred to as "Gods own Country".
Given places are the list of top 10 tourist places in Kerala that you must have to visit once in your Kerala trip. The following blog post will help you to select the best tourist place in Kerala and start your journey.
 "Traveling – It leaves you speechless, then turns you into a Storyteller." – Ibn Battuta
Kerala, God's own country with its unique culture and tradition has secured a position among the ten paradises on earth according to National Geographic Traveler. Kerala is one of the must-visit places in your lifetime. With its extreme grace rich with beautiful backwaters, palm-lined beaches, Kerala always stays on top among tourist attractions.
Among all the attractions the places that stand out attaining tourist interests are:
10. Alleppey
The first image that comes to your mind about Alleppey or Alappuzha is a place surrounded by water bodies and a lot of green coconut trees. Alleppey is renowned for its backwaters and beaches that welcome you seasons by season. It got its title "the Venice of the East" by Lord Curzon for its never-ending stretch of backwaters, canals, lagoons, paddy fields and coconut groves that add a visual treat.
Monsoon is the most recommended season to spend your vacation in Alleppey since the water level is the highest along with Vallamkali. The unique boat race / Vallamkali of Kerala could be seen during the months from June to September. Backwaters of Alleppey has a lot more in its storehouse which extends ultimate fun to the visitors; the houseboat running on the stagnant green water is a dream space for honeymoon couples. Alleppey houseboat Club has a special customizable collection of houseboats for honeymooners.
Things to do in Alleppey:
Of course, Alleppey is famous for its backwaters, and it is one of the best tourist places in Kerala. Taking a houseboat trip through these channels can make your visit-worthy. The houseboat rates are very affordable. Alleppey backwaters contribute tremendously toward Kerala tourism; the houseboat cruises, resorts, toddy shop food, entertainment shows, water-related activities together weave a wonderful vacation. Engaging in fishing activities along with the villagers will be an incredible experience for the tourists. Pathiramanal Island with a lot of migratory birds will be a perfect place for bird lovers. You can spend 1 or 2 days here enjoying the real beauty of Alleppey.
Main attractions of Alappuzha:
Alappuzha Beach, Kumarakom Bird Sanctuary, Krishnapuram Palace, Marari Beach, Pathiramanal Island, Punnamada Lake, Mannarasala Temple, and Karumadikkuttan, are some best places to visit in Alleppey.

How to reach Alleppey:
Nearest Airport: Cochin International Airport 75 km from Alleppey
Nearest Railway: Alleppey Railway Station within the city limits.
09. Munnar
Munnar is one of the most beautiful hill stations in Kerala, famous for tea plantations and tea museum that drags a lot of nature enthusiasts. With its waving hills that touch the cloud, sloping valleys of greenery and the refreshing smell of tea leaves, one can rejuvenate their mind and soul. Among one of the tourist places in Idukki, Munnar is also marked as one of the best honeymoon places in Kerala.
Munnar is famous for its exotic flora and fauna, Neelakurinji, one of the exotic floras that blossoms once in 12 years has also a major role in attracting tourists. You can also find endangered mountain goat, Nilgiri Tahr, Elephants walking around the tea plantations.
The Munnar Tea Museum outlines the development of tea estates. It has been displayed by the elementary tea roller to the modern fully automated tea factory.
Staying for a day or more in Munnar can give you a positive vibe. This place is most preferred by couples to have a great time with their partners. There are homestays, resorts, bungalows, and hotels for accommodation. This is one of the best places in Kerala.
Things to do in Munnar:
This place is apt for adventure seekers, one can get involved in trekking, rock climbing, rappelling, paragliding, cycling, camping along with the wild and a lot more.
Best tourist places in Munnar:
TATA Tea Museum, Marayoor Dolmens, Meesapulimala, Mattupetty Dam, Eravikulam National Park, Kundala Lake, Cheeyappara Waterfalls, Indo Swiss Dairy Farm, Lockhart Gap, Anamudi Peak, Top Station, Blossom Park.
How to reach:
Nearest Airport: Cochin International Airport 110 km from Munnar
Nearest Railway: Aluva Railway station 108 km from Munnar, Udumalaipettai railway station 85 km from Munnar.
08. Kochi
The Queen of the Arabian Sea, one of the best places tourist places in Kerala that have got a place in every traveller's bucket list. It is a blend of food, history, and beaches with colonial architectures adopted from the Dutch, Portuguese and the British. Home to the oldest European Church, the St.Francis Church with the remainings of Vasco Da Gama.
Chinese fishing nets considered to be the cultural stamp of Fort Kochi seeks a lot of attraction by tourists.
Things to do in Kochi:
Staying in homestays for 1-2 days will give you time to explore Kochi to the maximum. Experiencing a boat cruise across the coastal lines of Kochi will give you a greater view of the city. Hanging around Marine drive and can enjoy street shopping. Exploring the Jewish culture by visiting the Jew Synagogue or the Paradesi Synagogue can take you back to the old living culture of jews who visited Kochi long back. One day trip to Kodanad elephant training centre will be a different experience. Visit the Kathakali centre to watch Kathakali artistes performing stories from old epics. One unknown activity is snorkelling, which will let you get close to the marine life.
Top attractions in Fort Kochi:
Chinese Fishing Nets, Dutch Cemetery, Vasco da Gama Square, St. Francis Church, Mattancherry Palace, Paradesi Synagogue, Santa Cruz Basilica, Hill Palace, Kochi Backwaters, Marine Drive, Kodanad Elephant Training Center, Indo-Portuguese Museum, Bolgatty Palace, Willingdon Island, Muziris Heritage Project.
How to reach Fort Kochi:
Nearest Airport: Cochin International Airport is within the city
Nearest Railway: Kochi railways
07. Thekkady
Thekkady is the best forest tourist place in Kerala. The perfect getaway for wildlife enthusiasts, with the lush greenery of the forest and calm water that gives a soothing feel. The best place to plan a one day trip or even there are resorts available for you to stay and enjoy the wildlife. With the Periyar National park, it is home for lions, tigers, gaurs, sambars, bison, lion-tailed macaques, elephants, deers, boars, etc. This is one of the best tourist places in Idukki.
Things to do in Thekkady:
One can go for a Jungle safari exploring the green forests, can take a boat trip along the Periyar lake, there will be elephant safari available to take people into the wilderness. Trekking along the Tiger trails, jungle camps, bamboo rafting, midnight safaris, jungle patrol, border hiking are the list of things that attracts a person who loves adventures.
Main Tourist spots in Thekkady:
Periyar Lake, Kadathanadan Navarasa Kathakali & Kalari Centre, Mudra Cultural Centre, Mullaperiyar Dam, Elephant Junction, Kumily, Ramakkalmedu, Periyar Tiger Trail, Vandiperiyar Spice Plantations, Vandanmedu Cardamom Hills.
How to reach Thekkady:
Nearest Airport: Cochin International airport 165 km from Thekkady, Madurai airport 136 km from Thekkady.
Nearest Railway: Kottayam railway station 114 km from Thekkady
06. Kovalam
One of the best shores in Kerala with three crescent-shaped beaches – Hawa, Lighthouse, and Samudra. A tourist attraction with its soft golden sand and soothing breeze from the sea. This place has got a list of beach sports for adventurous souls. This is also a famous spot for ayurvedic healing centres. You can stay for 2 or 3 days and enjoy the beaches and massages. Kovalam is a perfect place for people from various countries with mixed cultures. The best time to visit Kovalam is during November. 
Things to do in Kovalam:
Taking a sunbath along the beachside will give you a relaxed feeling. You can get involved in beach and water sports like parasailing, snorkelling or taking a catamaran ride across the sea.
Main attractions in Kovalam:
The main attractions in Kovalam are Lighthouse Beach, Hawa Beach, Samudra Beach, The Lighthouse, Vizhinjam Marine Aquarium, Vellayani Lake, Halcyon Castle, Akkulam Lake, Vizhinjam Fishing Harbor, Karamana River, Rock Cut Caves, Valiathura Pier, and Artificial Off-Shore Coral Reef.
How to reach Kovalam:
Nearest Airport: Trivandrum airport 14 km from Kovalam
Nearest Railway: Thiruvananthapuram Central railway station 13 km from Kovalam
05. Kozhikode
Kozhikode or Calicut is a must-visit place along the Malabar Coast. With the strong influence of Dutch and British architecture, this place got its name as "the City of Sculptures". Vadakkan Pattukal, the old folk songs was believed to be originated from the villages of Kozhikode. This place is also known as "the city of spices" for its exotic variety of spices. Malabar food has also gained fame among the people the Kallummakkaya, Dum Biryani, Chatti Pathiri, Dal Halwa and the fresh seafood dishes are among the top list. Kozhikode will be one of the best places in Kerala to try out a variety of food items. One day won't be enough to cover all the places of Kozhikode so if you are planning a visit there are many good places wherein you can find accommodation.
Things to do Kozhikode:
Kozhikode Beach is an ideal place for sunset viewers, to enjoy the taste of Kallumakkaya and seafood delicacies available throughout the beachside. Watch the playful dolphins from the Dolphin's point. Exploring the Kozhikode backwaters. Visiting the Veliyangadi or big market, wandering around the Kadalundi bird sanctuary with migratory birds, and deep water crocodiles.
Main tourist attractions in Kozhikode:
Kozhikode Beach, Thusharagiri Waterfalls, Sargaalaya, Beypore Beach, Payyoli Beach, Kozhippara Falls, Matri Dei Cathedral, Mananchira, Conolly Canal, Hilite Mall, Kallayi, Tali Temple, Kappad Beach, Kalipoyika Backwaters,
How to reach Kozhikode:
Nearest Airport: Calicut international airport
Nearest Railway: Kozhikode railway station
04. Wayanad
Wayanad means the land of paddy fields is one of the greenest tourist places in Kerala. A place surrounded by lakes, caves, and waterfalls is said to be a natural marvel. It is a mix of nature and man-made heritage that is home for more than 50 tribal communities. This place is very much apt for trekking, to try some adventurous trip. Another attraction is that there are plenty of treehouses available for visitors to stay and enjoy the wild.
Things to do in Wayanad:
Going around for trekking, trying a treehouse stay, visiting the tribal communities learning about the tribal heritage. Do visit Muthanga Wildlife sanctuary where you can find Bison, Cheetah, Spotted Deer, and Bears.
Best tourist spots in Wayanad:
Edakkal caves, Thusharagiri Waterfalls, Banasura Sagar dam, Banasura Hill, Lakkidi View Point, Kuruva Island, Soochipara Falls, Kanthanpara Waterfalls, Pookode Lake, Pakshipathalam, Sulthan Bathery, Vythiri, Puliyarmala Jain Temple, Thirunelli Temple, Kabini, Papanashini River, Kuruvadweep, Meenmutty Falls, and Padinjarathara Dam.
How to reach Wayanad:
Nearest Airport: Karipur international airport 100 km from Wayanad
Nearest Railway: Kozhikode railway station 85 km from Wayanad
03. Kumarakom
The best sightseeing place located near Vembanad Lake is always a paradise for tourists. Kumarakom is also marked as one of the best tourist places in Kerala. One can spot backwaters surrounded by coconut groves, fresh paddy fields, and villages around in Kumarakom. This place is an apt location for houseboat rides and to taste authentic Kerala food. One can go around watching birds since it is home for a lot of migratory birds.
Things to do in Kumarakom:
Hire a houseboat and experience the backwaters, explore the Bird sanctuary that is home to Parrots, Siberian Cranes, Herons, Darters, Owls, Egrets, and Waterfowls. Enjoy local street shopping wherein you will get antique handicrafts like bronze & metal statues, wood carvings, gorgeous Kerala silk sarees, camel-bone carvings, embroidered screw pine mats, and Kathakali masks. Trying out the excellence of spa and massage therapies by staying back for a day will soothe one's body, mind, and soul.
Best tourist places in Kumarakom:
Kumarakom Bird Sanctuary, Vembanad Lake, Aruvikkuzhi waterfall, Juma Masjid, Kumarakom Backwaters, Thirunakkara Mahadeva Temple, Bay Island Driftwood Museum, Cheriyapally, Kumarakom Beach, Valiyapally, and Pathiramal Island.
How to reach Kumarakom:
Nearest Airport: Cochin international airport 45 km away from Kumarakom
Nearest Railway: Kottayam Railway station 10 km away from Kumarakom.
02. Varkala 
Together with the beauty of beaches and a special feeling of a serene atmosphere, Varkala is another tourist place in Kerala for both tourists as well as the pilgrims. This place is famous for one of the most beautiful beaches in Kerala, Varkala Beach or Papanasham Beach. It is believed that the water from this beach is holy enough to wash away all the sins. With the 2000-year-old Janardhanaswamy Temple and Sivagori Mutt, this place is home for many religious activities. One can stay here and experience the divine atmosphere with the famous temples.
Things to do in Varkala:
Getting involved in beach activities like sightseeing, wind-surfing, sunbathing, parasailing, snorkelling, you can also hire surf gears for rent. There are Yoga and Ayurveda centres to try Ayurvedic and Yoga treatments. Try delicious cuisines that range from South Indian, Chinese, Continental, and Italian. Local theatres will be available to enjoy traditional dance performances which make the best tourist place in Kerala.
Main attractions in Varkala:
Varkala Beach, Janardan Swami Temple, Sivagiri Muth, Kappil Lake, Papanasam Beach, Edava Beach, Thiruvambadi Beach, Vishnu Temple, Sarkara Devi Temple, Varkala Tunnel, Anjengo Fort, and Kaduvayil Thangal Dargah.
How to reach Varkala:
Nearest Airport: Trivandrum international airport
Nearest Railway: Varkala Railway station, Thiruvanathapuram railway station
01. The Best Tourist spot – Kannur
Kannur or Cannanore, the land of Lord Krishna, is a colonial town with a rich heritage and picturesque beaches. Kannur is also a wonderful tourist place in Kerala. It is also known as the "land of Looms and Lores" for it is rich in the handloom industry and art and culture. Famous for its unique dance form Theyyam, known as the dance of gods. Kannur is a perfect place to stay for a day and explore its culture and tradition. Kannur is one of the best tourist places in Kerala enriched with its naturistic cultural activities and old traditions.
Things to do in Kannur:
Muzhappilangad Beach, Asia's longest Drive-in -Beach is a must-visit place in Kannur. Payyambalam Beach with its peaceful and positive vibe is the best place to sit and relax. Trekking to Palakkayam Thattu that is untouched by most people will be a unique experience. With the unique style of worshipping the Parassinikkadavu Muttapan Temple is famous among Hindu devotees, visiting this temple one can enjoy "Theyyam." These are some of the best tourist places in Kannur.
Main tourist regions in Kannur:
Muzhappilangad Drive-in Beach, Ezhimala Beach, St. Angelo's Fort, Arakkal Kettu Museum, Payyambalam Beach, Thottada Beach, Tellicherry Fort, Baby Beach, Meenkunnu Beach, Parassinikkadavu, Mobile Bay, Dharmadam Island, and Sundareswara Temple are some of the tourist places in Kannur.
How to reach Kannur:
Nearest Airport: Kannur International airport
Nearest Railway: Kannur railway station