Which is better Alleppey or Kumarakom backwater for houseboat stay?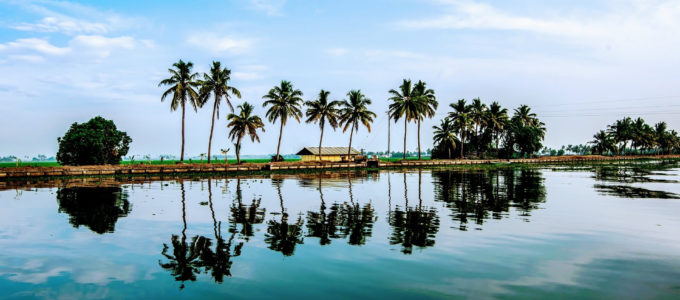 Sometimes we get emails from guests asking about which is better Alleppey or Kumarakom backwater to experience the best Kerala houseboat. Alleppey and Kumarakom are the best backwaters in Kerala.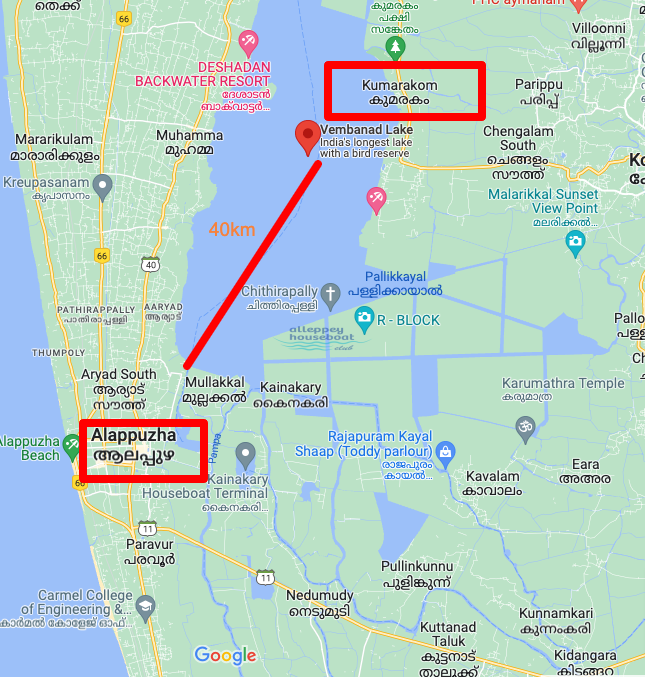 Kumarakom is 35-40KM far from alleppey. There is some boat service daily operating for local transportation by the water transport authority. Kumarakom is famous for the Kumarakom bird sanctuary. The best time to visit Kumarakom is between September and March.
The houseboat is best in Alleppey or Kumarakom?
The simple answer is at Alleppey houseboat. Why?. If you can check google maps or google earth, check Alleppey and Kumarakom. Which are two ends of  Vembanad backwater aka Vembanad lake.
In Kumarakom side there is a large backwater region you can see. So sightseeing is limited there. Only a large backwater view  and kumarakom bird santuary sightseeing are there.
In alleppey side there are large area for sighteeing including canals, rivers, paddy fields, villages etc..