Shikara Boats in Alleppey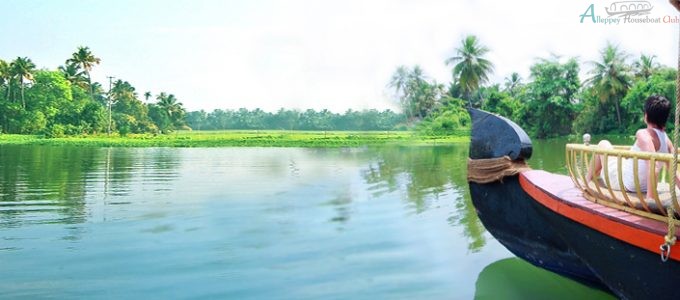 Alleppey, the most famous tourist attraction in Kerala is hit by a huge number of people every year. With its natural charm and elegance, this place always stood out in attracting people. Alleppey is well known for its backwaters, a ride through these backwaters will be an unforgettable experience for everyone. The best ways to explore the backwaters are either booking a houseboat or hiring a Shikara boat ride in Alleppey. 
Shikaras were adopted from Jammu and Kashmir, where these boats are available in different sizes and are used to serve different purposes. The normal Shikara boats in Alleppey are around 25-41 ft in length and 1.5 ft of height.
In Kerala, shikara boat rides are of great tourist attraction as it is an alternate means of travel through the backwaters. Here shikara boats are of smaller size with roofs and sides being carved with bamboo sheets that depict the Kerala style of handicraft works. There are seating arrangements over the shikkara boat to sit back and enjoy the waters. An average Shikara boat ride in Alleppey can carry around 4-20 people at a time.
Shikaras boats in Alleppey are best suited for movement along the small rivers and narrow canals which are the best part of backwaters. By hiring a shikara boat ride in Alleppey you can closely watch the backwater village lifestyles and can cover the most beautiful villages of Alleppey, like the Kainakary village, part of Kuttanad. 
One can spend around 3-5 hours in shikara boats in Alleppey exploring the alluring backwaters and the shikara boat charges are based on the time you have spent in a shikara. Usually, shikaras are opted by people who have time constraints, by those looking for a low budget trip. 
The shikara boat ride rates are very much affordable by people. The shikara boat ride prices start from Rs.600 per hour onwards.
Another best way to experience the backwaters is by traveling through the backwaters in a well-facilitated houseboat. The interiors of these houseboats are made rich in culture and heritage. You can have all the luxury and comfort that is equal to feel like a home. They are well organized with all essential facilities that include bedrooms, bathrooms, living rooms, kitchen, and balcony. Houseboats are also having TV and internet connections within it. Also, AC and refrigerator facilities are available on these boats. The houseboat rates can vary depending on the requirements.
Comparison between Houseboat and Shikara:
Houseboats:
They are enclosed structures with rooms and open spaces around

Houseboats are available with a large capacity, can hold up to 150 people at a time 

One can spend a full day enjoying the backwaters in a houseboat

Well equipped with all essentials

They cannot be taken through narrow spaces

These are more expensive than other means
Shikara:
These are an open type of boat with a roof and seating arrangements

The seating capacity is limited to 4- 20 people at a time

One will get only spend around 3-5 hours enjoying the backwaters

Better suited for a ride through small rivers and narrow canals

Opted by people who are running short of time and by those planning for a budget trip as shikara boat ride costs are low
Always go for a houseboat journey as they are occupied with all the necessary amenities and the slow movement of these boats through the serene Alleppey backwaters can give you a soothing feel. 
If you want to feel the backwaters the best option recommended is to go around, book a houseboat in advance, pick the best houseboat package, and spend some quality time within the boat and backwaters.